The Story of Quilts, Quilting Bees, and The Hive
What happens when two quilting bees learn that their quilts share a pattern or a theme or a color scheme? Do they begin to stitch them together for a single purpose? This is the story of how RaiseUpFaith and CTA are partnering to create The Children's Ministry Hive.
Christie Penner Worden
6 minute read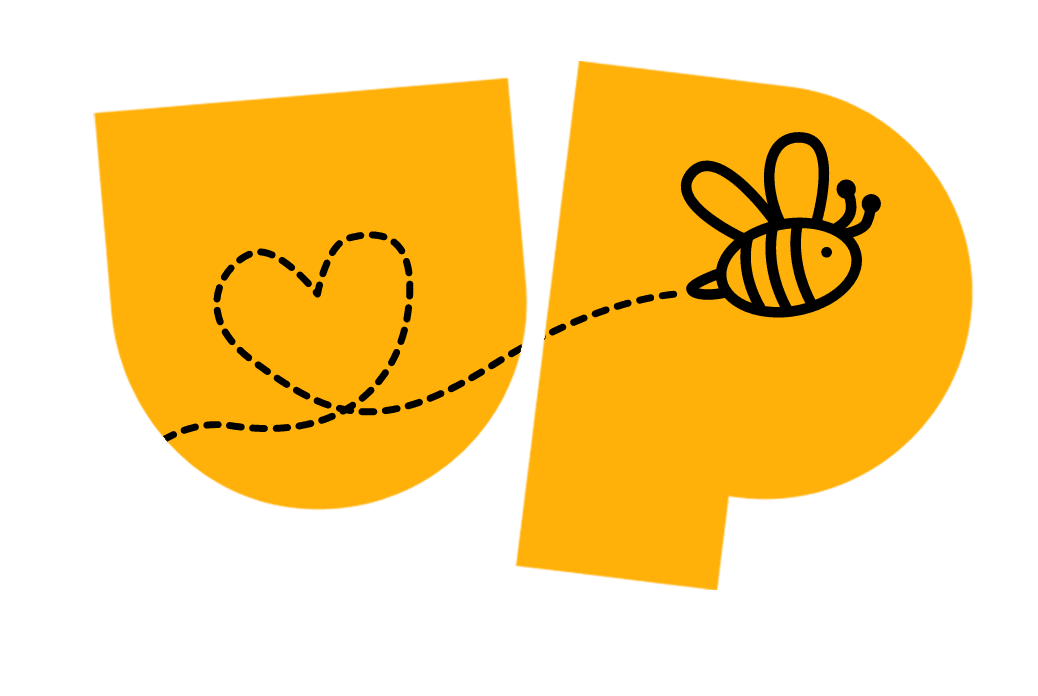 I live in an old-order Mennonite village. There are a few 'markers' of culture and community around here, one of which is the annual Mennonite Relief Sale. The sale features a quilt auction offering more than 200 quilts to be sold for the benefit of the Mennonite Central Committee, which uses the proceeds to fund relief work all around the world. Mennonites are Jesus-centered, generous, and committed to Kingdom work globally, even if they might never leave their county (a horse and buggy can only take you so far).
Every year, on the long weekend in May, literally thousands of people flood to the local arena to walk the aisles of draped quilts. It is breathtaking in a way that is hard to describe. I mean, they're just quilts, after all. They'll get flung on a bed or hung on a wall. They will add an extra layer of warmth when needed or just lay there and look pretty in the summer months. Yet, to see a hand-stitched queen-size quilt up close is not only a thing of beauty, but also a wonder to behold.
How many hands have worked on the quilt? How many hours would it have taken? How did the designer choose the colors or the theme or the pattern? What did she think about as she patched it together? Did it turn out the way she hoped it would? What about the fabric pieces that left her with these scraps? Were they dresses or shirts, toys or wedding gifts? Was she praying for those who would receive the relief at the very end of the transaction? What did she talk about with the other women in her family and circle of friends while they stitched away, across the stretcher from one another? Who are the quilting bees behind this sweet canvas?
To take in the work of a single patch is one thing; to see it in the context of the quilt is quite another. Sometimes I wonder if that's what it's like for God when pieces of the Kingdom—the people who steward the patches of our Father's work—find each other. And quilting can be like that. Patches can be made wherever: on one's lap in the evening, on the porch on a Saturday afternoon. And a quilt can be made by a single artist. But many of the women in my community bring their patches together in a quilting bee, pulling them across a frame that will stretch to the other side of the globe and serve people they are unlikely to meet. They will do their part faithfully, and a quilt will be stitched together for the sake of the Kingdom.
So what happens when two quilting bees learn that their quilts share a pattern or a theme or a color scheme? Do they collaborate so that they sit side by side like a pair? Does one group change their pattern to differentiate intentionally? Or do they realize that, if they make them the same size, they've created the front and the back of a single quilt and begin to stitch them together for a single purpose?
The most inspiring feature of any quilt I've admired is that the patches and picture are not the only elements of the story; the stitching that holds the front and back together can follow an entirely unique pattern that adds a depth and complexity to the narrative. One big picture can be stitched over top of the squares, shapes, and patterns of fabric to reveal an imprint of a secondary story. When I think of each tiny stitch culminating into the whole plan, purpose, and poetry of it all, it leaves me in awe of the hours, the imagination, and the collaboration that are woven into the narrative.
The hives of activity that bring these women together around a quilt and, eventually, a story are glimpses at what I think it looks like for us each to play our part in the Kingdom of God. Some build the frame to stretch the quilt across. Some design intricate patterns and lead a team of worker bees. Some tell stories that get captured while others hum hymns of blessing and praise in the background. There are even some who may never pick up a needle and thread or sit at the table. They might watch the children or prepare the meal. And that is just the way it's meant to be in the Kingdom.
1 Corinthians 12:27 reminds us that we are one Body with many parts:
'All of you together are Christ's body, and each of you is a part of it' (NLT)
Sometimes the hardest part of Kingdom work is knowing where to begin or what is required. At CTA and RaiseUpFaith, we see the hives happening in church basements, east wings, and converted office spaces to bring the good news of Jesus to kids in big cities, tiny villages (like mine), and suburbs across the globe. We see what you are doing to keep the work going, to attract others to it, and to imagine a quilt large enough to blanket your neighborhood in God's love. What we also see is an opportunity for us to stitch our two patches together to cover you with more of what you want and everything you need, for every ministry moment in one imaginative way.
We're inviting you to pull your patch up to the frame and tell us what you need, what you're dreaming of, and how you see your piece of the Kingdom and the part you play in it. We want to come alongside you to inspire and equip the work you do with the things you need to advance the Kingdom in your community. To do so, we have launched The Children's Ministry Hive, a place where we can come together, around the frame, and talk about what God is up to, where we sense He's calling us as Kids Ministry Leaders, and what we will need to go there, together. You can find us on Mighty Networks where we will connect, collaborate, and build community.
For every ministry moment you lead, CTA and RaiseUpFaith have you covered. We know how much you pour into preparing for Sundays and all the days in between. Because we have built a hive, you can spend more sweet time with the kids, families, and team into whom you are building. Together, we've got you covered. We know you understand the weight of your calling. We know that you are obedient, and you love those kids and love Jesus even more. We know you will do whatever it takes. But we also know it's much sweeter to go together.
Let's gather around and pull our patches up to each other's and admire what the Lord is up to. An African proverb says, 'If you want to go fast, go alone; if you want to go far, go together.' Jesus moved slowly and took His friends with Him. We want to do that, too. So, will you join us?
CTA (Christ to All) exists to see Christians highly effective in their ministries so that Christ's Kingdom is strengthened and expanded. We know that the meaningful connections you establish in ministry are significant, and our role is to support you in all you do to strengthen and expand Christ's Kingdom.
Take full advantage of The Advantage program and enjoy 25% off an annual RaiseUpFaith subscription!
Sign up for your Free Forever account today!
Get instant access to everything you need, and more than you could ever imagine, for every ministry moment. Thousands of lessons, games, activities, crafts, and worship media assets are ready for you!
Create Free Forever Account
Free Resources & Downloads