New Feature - Team Builder
Team Builder has arrived! Find out here how this fab new feature works for you and your team, and leaves you time for a chair spin!
Adrienne Ferguson
4 minute read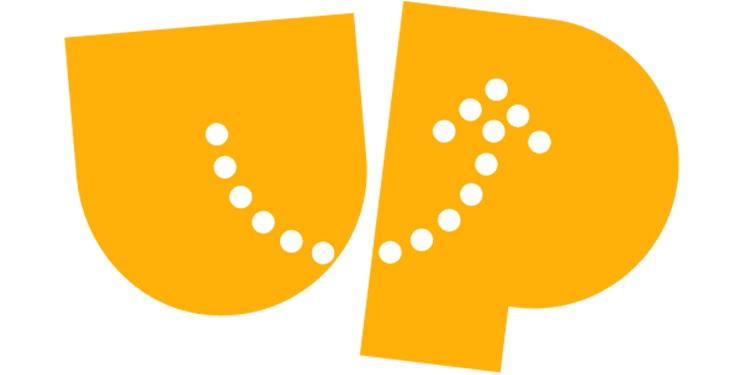 Today was a 'spinning in my chair' kind of day. Does anyone else do that?
Well, I imagine if you are a KidMin Leader then you won't know much of what I'm talking about, as you so very rarely sit down long enough to take a spin! For you, it may be a 'briefly leaning on the wall of a church hall or classroom at the end of a busy Sunday' kind of day, or perhaps 'a momentary glance at the sky, while kids run around you shrieking with summer camp delight' kind of day.
But wherever you find yourself, I hope you know some of the feeling I'm describing.  It's when you take a moment to pause from the busy rhythms of your daily schedule, you inhale a deep and cleansing breath from deep within your spirit, and in these seconds of peaceful pause; you smile. You smile because, in that moment, you know wholeheartedly that God is doing something great.
A bit dramatic for a new feature product announcement? Perhaps. But not for us at RaiseUpFaith because we care about what gives you that moment's pause.
As I sat down to write this article, explaining everything about our new Team Builder feature, I felt a 'chair spin' coming on. And these moments, I think, should be shared. Particularly, with you, friends, because my role as the RaiseUpFaith Product Owner is all about building a platform that helps you do this incredibly difficult job with more ease and more joy as you 'Raise Up Faith' in the next generation.
So, why did we build Team Builder?
Team Builder means that you're not doing the creative work of lessons and planning alone. It allows you to not be the only one in charge. It allows you to send invitations to other team leaders within your church, organization, school or community who will then be able to set up their own login and password. It allows you to curate, plan, and even customize content for the kids and youth in your ministry, together.  It allows you to build a team, right on the platform!  Can I have a chair spin?!
Who do I invite to Team Builder?
Invite everyone who is leading alongside you. Team Builder has been designed for you to invite those who you are co-leading with, including those who teach, lead large group, or organize the team each week, to share the planning and scheduling of your children's ministry.  It's for your leadership team so that they can have quick, easy and secure access to all your team's created and curated content.
How does it work?
Once logged in, click on the drop-down menu next to your name in the top right corner.

Choose Account Settings.

Fill in all the fields in the 'My Details' section.

Click 'Add a team member'.

Add their name and email.

Send invitation (which will fire an email over to them).

Wait for them to accept the invitation while spinning on your chair!
What happens after I have built my team?
Every team member can save their favorite activities, lessons, series and curriculums to shared folders, which will allow you as a team to gather the content you want to use in your ministry and view it all in one central place. Think Google Drive. Every team member can also create their own content and share that with their team too. Think Moodle. And coming (very!) soon, you will also be able to create your own folders too. Think Pinterest.
Please tell me you're spinning!
What about all my other volunteers?
We know that you manage huge numbers of volunteers and that their time is precious, so you will not want to ask them to add another login to their already bursting desktops. Instead, simply share weekly plans with these invaluable volunteers: you can easily do this by downloading lesson plans and emailing them out.  Or, if you want to share the content for the lesson as well as the lesson plan, you can download all of the lesson content (to your download folder) and share that link with them, which will allow them to download the content directly to their device without having to log in to the platform.  What could be easier?
So, friends, thank you for letting me spin as I share both details about the feature and why I feel so honored and excited to share it with you.
If you have any questions, feedback or fancy a chair spin to share with us, please get in touch at hello@raiseupfaith.com.
We love chatting with you, learning how RaiseUpFaith is working for you, and how we can best support you. And if you'd like to tell me what we should build next, then definitely get in touch! I do love a reason to chair-spin.
Praying for you and cheering you on!
Sign up for your Free Forever account today!
Get instant access to everything you need, and more than you could ever imagine, for every ministry moment. Thousands of lessons, games, activities, crafts, and worship media assets are ready for you!
Create Free Forever Account
Free Resources & Downloads