20 Bible Verses to Grow Kids' Faith
Here at RaiseUpFaith we believe that pointing kids to Jesus, and God's great big story, will help them navigate through life. We believe the promises of Scripture are really powerful, and helping kids learn key Bible verses can help ground them in different seasons of life. And God's promises are not only for them, but also for their family, their church, their community, and the wider world. Sometimes I wonder if we focus on scripture memorization over scripture internalization, though. I think what we really want is for kids to understand who God says He is, and who God says we are, as His children. The scriptural foundations of our faith, and our knowledge of these truths, are the scaffolding of relationship with Jesus, and discipleship with each other.
RaiseUpFaith Team
7 minute read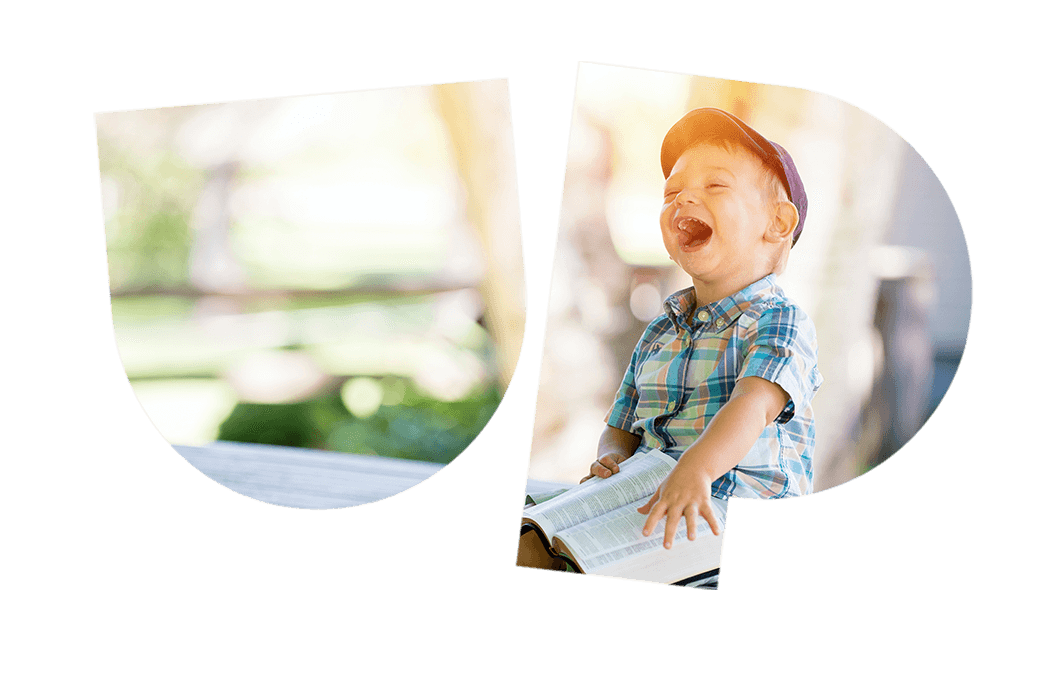 With our different styles of curriculum at RaiseUpFaith we want to inspire relationship with Jesus, and equip for Bible learning in lots of different ways. We know that children (and grownups!) learn best by engaging all their senses and their bodies, whether through songs, repetition, or games. So, whether they memorize a verse verbatim or can repeat to you 'Jesus loves me' or 'God cares about what I care about and doesn't want me to worry' or 'I am not alone because of God's own Spirit', let us remind one another that 'there is no greater joy than to hear that my children are living by the truth' 3 John 4.
How to engage children in remembering Bible verses
Break them down. Where the verses are quite long, make sure your children hear the key phrases, and repeat them. What words stick out to you? Which ones stick out to them? Ask what they hear, or if there's a word they don't understand. It's important to hear the whole verse, but also for kids to take away the central message or even a key word of the verse.

Give context for the verse. Tell the story around the verse so your kids know how it fits into God's big story.

Let your kids see you reading your Bible too and saying out loud verses that are important to you. Give your children a window into your faith to help them grow in their own.

Make lots of room for wonder and questions. Remembering verses is only useful if they make sense. Start with verses that encourage, build up faith, lead to worship and awe at how great and beautiful and loving our God is!

Use a song, a craft, an activity, or quiet space for movement and reflection to allow kids to engage with the words of Scripture. Create space for a memory to be made. Ask them what they see, what they felt, what they know to be true because of what God promises.
Here are some Bible verses that the RaiseUpFaith team thinks are pretty special, and point to the love, peace, and confidence we can have in our faith in Jesus. We want to help kids know and remember two very important things: who God says He is, and who God says I am:
God is love
Psalm 36: 7 How priceless your faithful love is! People find safety in the shadow of your wings.
Psalm 86:15 But Lord, you are a God who is tender and kind. You are gracious. You are slow to get angry. You are faithful and full of love.
Zephaniah 3:17 The Lord  your God is with you. He is the Mighty Warrior who saves. He will take great delight in you. In his love he will no longer punish you. Instead, he will sing for joy because of you.
John 3:16 God so loved the world that he gave his one and only Son. Anyone who believes in him will not die but will have eternal life. God did not send his Son into the world to judge the world. He sent his Son to save the world through him.
Romans 8:38-39 I am absolutely sure that not even death or life can separate us from God's love. Not even angels or demons, the present or the future, or any powers can separate us.  Not even the highest places or the lowest, or anything else in all creation can separate us. Nothing at all can ever separate us from God's love. That's because of what Christ Jesus our Lord has done.
Ephesians 3:17-18 May you have power together with all the Lord's holy people to understand Christ's love. May you know how wide and long and high and deep it is.  And may you know his love, even though it can't be known completely. Then you will be filled with everything God has for you.
John 13:34-35 I give you a new command. Love one another. You must love one another, just as I have loved you. If you love one another, everyone will know you are my disciples.
1 John 4:9-11 Here is how God showed his love among us. He sent his one and only Son into the world. He sent him so we could receive life through him.  Here is what love is. It is not that we loved God. It is that he loved us and sent his Son to give his life to pay for our sins.  Dear friends, since God loved us this much, we should also love one another.
We are God's family
Psalm 133:1 How good and pleasant it is when God's people live together in peace!
John 1:13 To be a child of God has nothing to do with human parents… They are born because of what God does.
Ephesians 2:19 So you are no longer outsiders and strangers. You are citizens together with God's people. You are also members of God's family.
1 Thessalonians 5:11 So encourage one another with the hope you have. Build each other up.
1 Peter 2:9 But God chose you to be his people. You are royal priests. You are a holy nation. You are God's special treasure. You are all these things so that you can give him praise. God brought you out of darkness into his wonderful light.
1 John 3:1 See what amazing love the Father has given us! Because of it, we are called children of God. And that's what we really are!
We know who God is, and who we are, by His Spirit
Romans 8:16 The Spirit himself joins with our spirits. Together they tell us that we are God's children.
John 14:26 But the Father will send the Friend in my name to help you. The Friend is the Holy Spirit. He will teach you all things. He will remind you of everything I have said to you.
Romans 8:26 In the same way, the Holy Spirit helps us when we are weak. We don't know what we should pray for. But the Spirit himself prays for us. He prays through groans too deep for words.
Galatians 5:22-23  But the fruit the Holy Spirit produces is love, joy and peace. It is being patient, kind and good. It is being faithful and gentle and having control of oneself. There is no law against things of that kind.
Galatians 5:25 Since we live by the Spirit, let us keep in step with the Spirit.
Romans 15:13 May the God who gives hope fill you with great joy. May you have perfect peace as you trust in him. May the power of the Holy Spirit fill you with hope.
All verses are quoted in the NIrV Bible translation.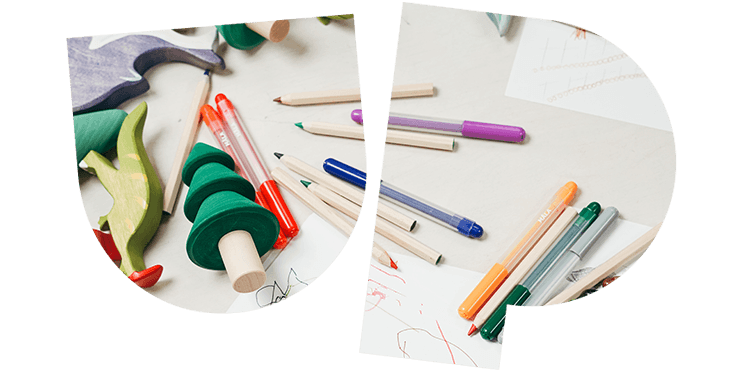 20 FREE Bible Coloring Pages
Download these FREE printable Bible verse coloring pages for your kids ministry today. Children will love bringing these delightful Bible-based coloring pages to life.
Read More
What verses are meaningful to you? Which ones remind you of our loving God, and who you are because of what Jesus has done?
Share them with your kids, talk about them when you wake until you fall into bed at night, as it says in Deuteronomy 6 (MSG translation).
And share them with us, too at hello@raiseupfaith.com so we can share them with the community!
Sign up for your Free Forever account today!
Get instant access to everything you need, and more than you could ever imagine, for every ministry moment. Thousands of lessons, games, activities, crafts, and worship media assets are ready for you!
Create Free Forever Account
Free Resources & Downloads